Wilson Letha
Letha Wilson 
(b. 1976, Honolulu, HI) vive e lavora a Brooklyn, New York. 
Ha ricevuto una laurea in Fine Art presso la Syracuse University, e un Master in Fine Art presso Hunter College. 
I suoi lavori sono stati esposti in numerosi spazi espositivi, tra cui Aldrich Museum of Contemporary Art, Ridgefield, CT; Bemis Center for Contemporary Art, Omaha, NE; Brooklyn Academy of Music, Brooklyn, NY; the Bronx Museum of the Arts, Bronx, NY; Socrates Sculpture Park, Queens, NY; ARKO Art Center, Seoul, Corea del Sud; Essl Museum, Vienna, Austria; Fleisher/Ollman, Philadelphia, PA; P.P.O.W, New York, NY. 
Mostre personali recent includono Grimm Gallery, Amsterdam, NL (2015); Letha Wilson, Higher Pictures, New York, NY (2014); Letha Wilson, Galerie Christophe Gallard Parigi, FR; Monuments and Landmarks, Art in General, New York, NY (2013). Tra le residenze: The Headlands Center for the Arts Residency in California, 2013; The Corporation of Yaddo, Saratoga Springs, NY (2012); The Farpath Foundation, Dijon, FR (2012); Bemis Center for Contemporary Arts, Omaha, NE (2011). Nel 2013 le è stato conferito il premio New York Foundation for the Arts Fellowship in Photography. Il suo lavoro è stato recensito in pubblicazioni tra cui Artforum, Art in America, The New York Times, The New Yorker e Time Out New York. 
Kate Steciw / Letha Wilson. Fold and unfold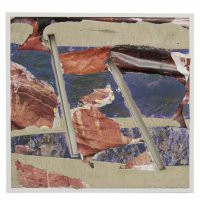 06/12/2016
al 08/01/2017
Martedì 6 dicembre apriranno al MACRO - Museo d'Arte Contemporanea Roma le nuove mostre nell'ambito della XV edizione di FOTOGRAFIA…
Mostre
John Knuth / Letha Wilson
15/01/2015
al 22/02/2015
John Knuth Powerplant Galleria 1 Brand New Gallery è orgogliosa di presentare Powerplant, la prima mostra personale in Italia…
Mostre